Description:
Describes the main parameters of the device
Main technical parameters(YS-350)

PCB board Size

320(W)

Coating drum size

φ90*350L

Disk brush size

φ350mm

Height of operation

900mm±25mm

Air exhaust port

6

Power of equipment

1kW

Rated voltage

220V

Rated current current

10A

Rated working pressure

0.6~0.7MPa

Overall dimensions of equipment

1560(L)×800(W)×1300(H)mm

Period of warranty

1 Year

Spindle speed

0-500 Revolutions per minute (adjustable)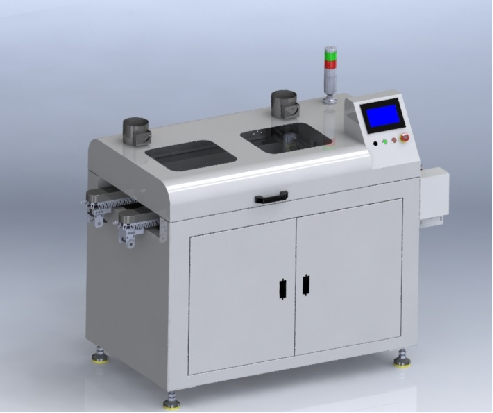 Equipment Cleaning Process
Cleaning liquid circulation filtration system(automatic circulation replenishment)

Rail conveying mechanism
1.Track width adjustment mode:Manual wheel adjustment Speed of orbit 0.05~2.0m/min(stepless transmission)
2.Track adjustment width Max.50-350MM
3.Altitude of orbit 900mm±50mm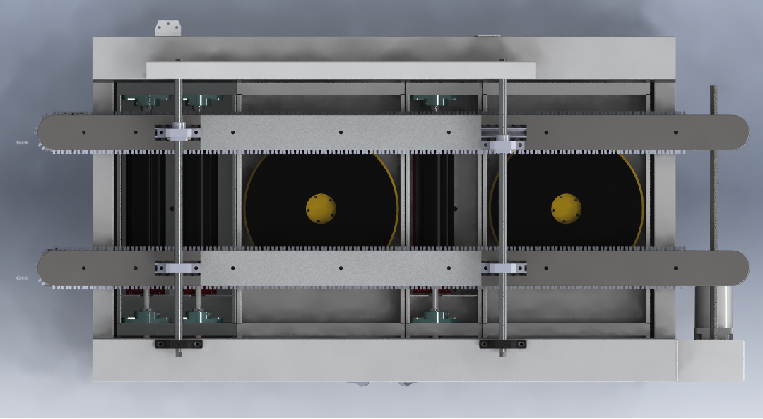 Brush cleaning system
1.Brush material: soft black brush, anti-static brush
2.Spindle speed: 0~500RPM/MIN (stepless speed regulation)
3.Front end 2 shaft brush roller φ90*350L+ disc φ350mm
4.Back end 1 shaft brush roller φ90*350L+ disc φ350mm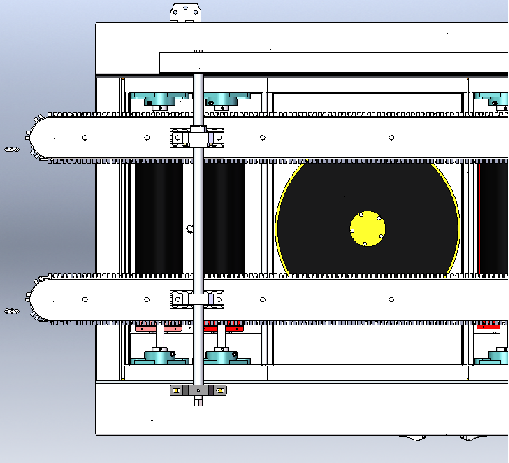 Brush lift and drop
1.Lifting on the same platform: the front and rear areas of the manual wheel are adjusted separately
2.Synchronization at both ends: The left and right ends are connected synchronously by a chain
3.Lifting height: 0~50mm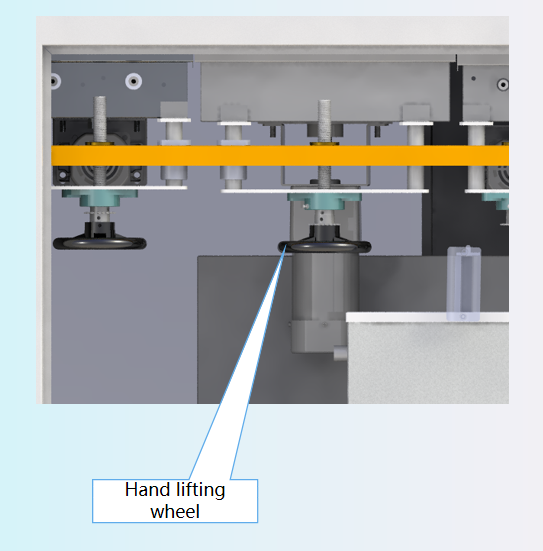 Automatic liquid level replenishment
1.Automatic replenishment: automatic replenishment of cleaning liquid according to the setting
2.Automatic cycle use: according to the set time, cycle to update the solvent in the cleaning tank, cleaning tank liquid back to the liquid storage tank to reduce the amount of solvent

Equipment parameter Characteristics
1. automatic cleaning mode: the chain claw track transmission, smooth and efficient, automatic cleaning, scrubbing; No material standby, save energy
2. The whole process can be seen: the cleaning room is equipped with a visual window to observe the whole cleaning process
3. the most practical scrubbing design: the combination of rolling brush and disc brush, rolling brush and disc can be detachable; The direction of operation can be changed to completely solve the cleaning blind area
4. comprehensive cleaning system: chemical cleaning, for SMT PCBA welding surface residual rosin, tin beads, water-soluble flux, solder paste and other organic and inorganic pollutants to be thoroughly and effectively cleaned;
5. fuselage village quality: the whole fuselage, shell using cold plate spraying powder, washing system stainless steel production of acid resistance, alkaline and other cleaning liquid;
6. cleaning the built-in filter device can realize solvent recycling, reduce the amount of solvent
8. Lower operating cost: lower equipment investment cost, localized service, team and sufficient supply of spare parts.
7. ESD static requirements: less than 100V, and meet the requirements of ESD S20.20-2014, solid barrier with emergency stop button, leakage protection function;
Equipment working area
1.Cleaning area: Two groups of cleaning, cleaning liquid storage tank for recycling storage cleaning liquid, and cleaning liquid filtration, level monitoring. Pre-cleaning water pump: (1);
2.Liquid storage tank volume: ≤ 30L (1)
3.Liquid level protection: low and over limit.
4.Scrubbing area: Two scrubbing areas, 360 degree disc scrubbing to remove stubborn residual tin beads and dirt. The brushing speed can be adjusted, and different speeds can be adjusted for different products to achieve better brushing effect. The first level roller brush cleaning (pig black hair, anti-static), the second level disc dry brush (pig black hair, anti-static), the third level roller brush cleaning (pig black hair, anti-static), the fourth level disc dry brush (pig black hair, anti-static).
5.Drying zone: There is a cooling fan at the end of the exit plate to dry PCBA
Scope of application
Automatic YS-350 cleaning machine is an energy saving, environmental protection, batch cleaning integrated economic brush machine, can complete automatic online cleaning, air drying function
a. Mainly used for cleaning a variety of coating products and high-end precision products such as military, aviation, aerospace electronics, medical, automobile new energy, automobile, large quantities of PCBA board, can effectively clean the residual surface of PCBA after welding rossine flux, water-soluble flux, no-cleaning flux/solder paste organic and inorganic pollutants;
b. Cleaning the solder paste and red glue of PCB board with poor printing.

Calculation of capacity
1.Transmission speed: 0.1-1.8m /min adjustable, recommended working speed to 0.4-1.5m /min
2.According to: according to 350mmX100mm board, 1 m/min working speed;
3.Output per hour: about 600PCS/H(speed/length *60) This output is for reference only, subject
to actual conditions)