Description:
One. Technical specifications:
1. Single side working size: 350mm X 450mm
2. Double workbenches in and out at the same time: 700mm X 450mm
3. X-Y AC Servo speed: 0-1000mm/sec
4. Z AC Servo speed: 0-800mm/sec
5. X-Y repetition accuracy: ±0.01mm
6.Cutting accuracy: ±0.02mm
7. CCD camera calibration accuracy: ±0.01mm
8. Plate stress value: 300uε below
9. NSK spindle speed: Max.60,000rpm
10. Tool diameter: 0.8-2.3mm
11. PCB board cutting thickness: 0.2mm-6.0mm
12. Dust collector power: 3HP (option 5HP)
13. Dust collection cabinet size: 640mm×785mm×1760mm(D×W×H)
14. Machine size: 1220mm×1430mm×1520mm(D×W×H)
15. Weight of main engine + dust collector: 900 KG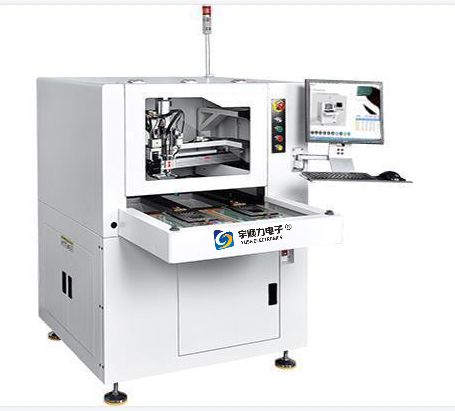 Two. Describes the device configuration
1. Double work table structure
Full automatic PCB board splitter YSL-880L adopts double slide rail and cylinder double platform operation. It can cut different types of products at the same time, and greatly reduce the waiting time of taking and putting plates. At the same time, it can change the double platform to a large single platform, increase the working size, and greatly improve the flexibility of equipment.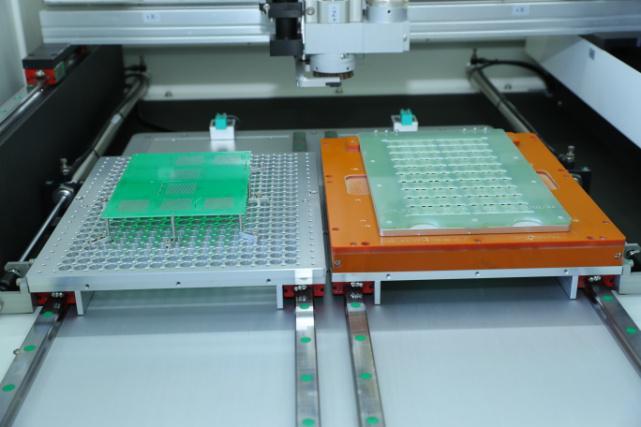 2. Lower vacuum spindle structure
a. YSL-880L adopts high-speed imported spindle to cut the board, which greatly reduces the cutting stress, high precision, small inertia and quick response.
b. Milling cutter detection system, real-time monitoring milling cutter state, effectively prevent the phenomenon of continuing to run after cutting.
c. Brand new vision system, uniform ring light source, brightness adjustment function, make different types of Mark point better recognition, suitable for such as tin plating, copper plating, gold plating, tin spraying, and various types of different color PCB. The whole system is equipped with visual counterpoint compensation function.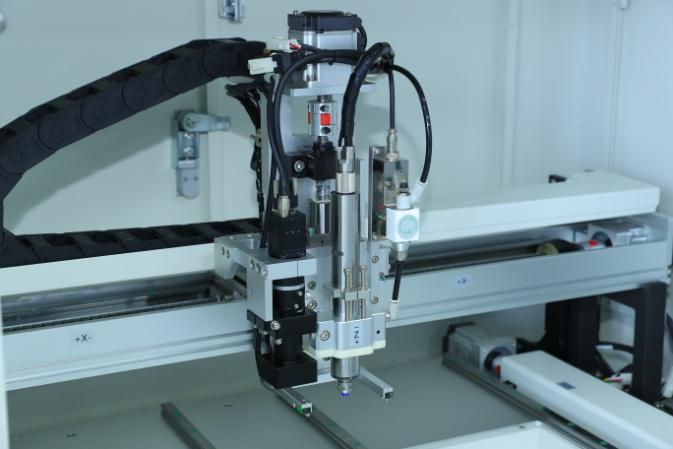 3. Structure of suction mode
Funnel seal design, suction inlet adopts 45 degrees bevel Angle, reduce dust in the internal vortex phenomenon.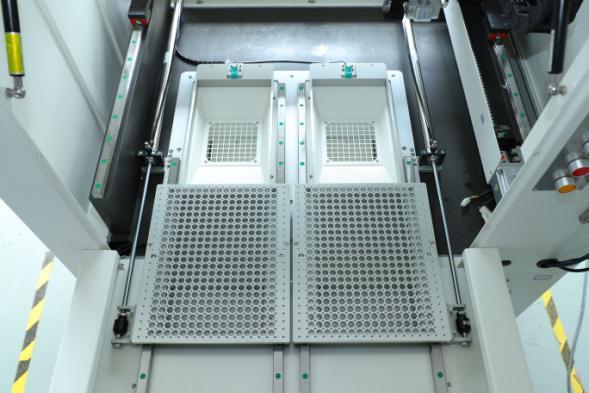 4.CNC special controller
The independent CNC special controller integrates the control part, the loop control has strong stability, high precision, fast response transmission and strong anti-interference.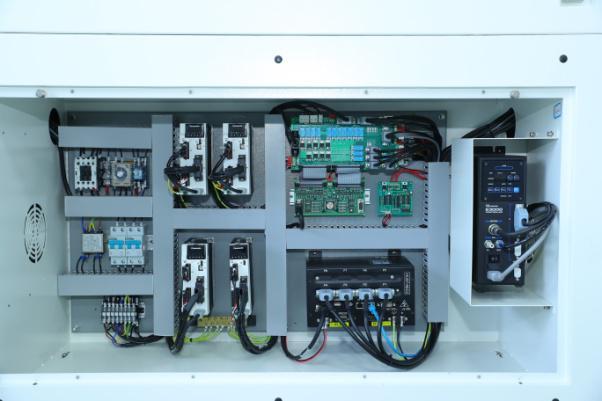 5. The dust collection machine
YSL-880L automatic PCB board spliter adopts high efficiency motor and wind blade, large suction, built-in polyester needle felt dust bag with large void, good permeability, strong oxidation resistance, noise can be controlled within 80 decibels.