Description:
Features:
1. Standard spraying, preheating and welding units can complete the entire welding process in a small machine space
2. The rotary track design allows the operator to complete the loading and unloading of the PCB on the same side of the machine
3. Small footprint, much shorter than standard SUNFLOW system machines
4. Real-time monitoring of welding process, process record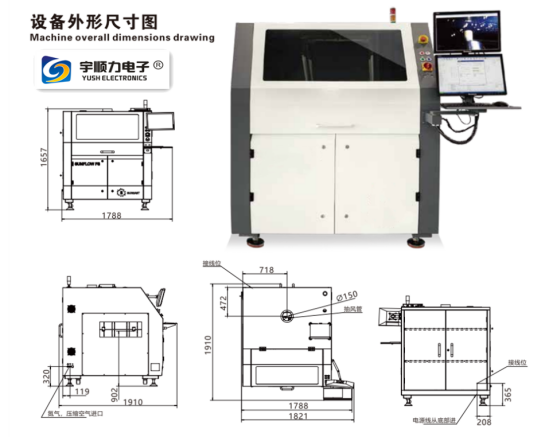 Parameter

Name

Specification

Body parameters

Device Dimensions

1435(L)*1800(W)*1670(H)

Equipment weight (KG)

1050

PCB top clearance

120

PCB bottom clearance

60

PCB process side

≥3

Conveyor belt height above ground

900±20

PCB transfer speed

0.2-10

PCB weight (KG)

≤5

PCB thickness (including fixture)

1-6

Adjustable range of conveyor belt

50-450

Conveyor belt width adjustment method

Electric

PCB transfer direction

Left to right

Air intake pressure

0.6

Nitrogen supply

Provided by customer

Nitrogen inlet pressure

0.6

Nitrogen consumption

1.5

Required nitrogen purity

>99.999

Voltage

380

Frequency

50/60

Maximum power consumption

<12

Maximum current

<25

Machine noise

<65

Communication Interface

SMEMA

Welding system

Welding X-axis maximum travel

510

Maximum travel of welding Y axis

450

Welding Z axis maximum travel

60

Minimum Nozzle Outer Diameter

5.5

Nozzle inner diameter

2.5-10

Maximum crest height

5

Tin furnace capacity

Approx.13kg(Sn63Pb)/ Approx.12kg(lead-free)

Maximum Soldering Temperature

330

Tin furnace heating power

1.15

Preheating system

Preheat temperature range

<200

Heating power

6

Heating method

Hot air

Spray system

Spray X-axis maximum travel

510

Maximum stroke of spray Y axis

450

Spray height

60

Positioning speed

<

200

Flux tank capacity

2
Standard machine basic structure module
1. Spray module
2. Preheating the module
3. Welding module (standard machine with inner diameter 6mm nozzle)
4. Transmission system
Working principle: After the pre-programmed program of the spray head controls the PCB board to move to the designated position, only the parts that need to be soldered are sprayed with flux. After spraying and preheating, the electromagnetic pump platform drives the electromagnetic pump to move to the required position according to the preset program. Welded parts, and then welded.
Fast and convenient programming system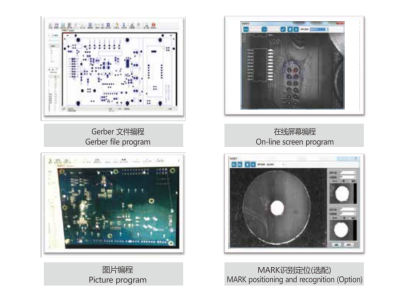 Stable and high-quality welding----welding module
Features and advantages:
1. The crest is stable
2. The nozzle is easy to remove and replace
3. High quality nozzle (can be used for 3 months)
4. Small footprint
5. Energy saving
6. Fast line change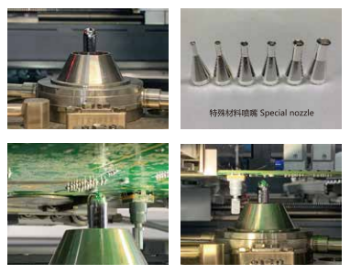 Using an electromagnetic pump, compared with a mechanical pump, the electromagnetic pump has stable wave peaks during operation, no mechanical wear of the movement, and produces very little waste. In addition, the welding module adopts a high-precision motion system to ensure the accuracy of the welding process. , The colleague cooperates with the special process, which can greatly eliminate the phenomenon of tin connection. In terms of user experience, it provides welding monitoring cameras and automatic detection of wave height, which greatly improves the user experience.
Transmission system---transmission track

The transmission system adopts roller conveying, which increases the welding space and is more conducive to the welding of components close to the edge of the board.
selective soldering process
Welding process:
1. Transfer the PCB board to the designated location
2. Selective spraying, preheating and soldering of the PCB according to the set procedure
3. PCB outgoing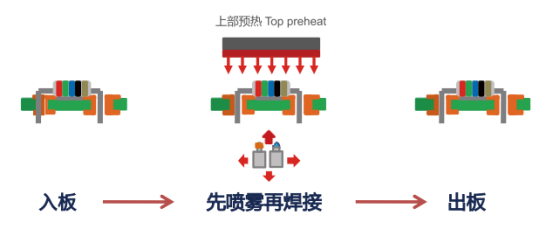 High precision spray---spray module
The standard machine adopts precision drop nozzle imported from Germany, the diameter of the nozzle is 130μm, which can evenly spray the flux on the required welding area. The minimum spray area is 3mm, saving at least 90% flux compared to traditional spray. According to user needs, in the case of low precision of spray area size, spray nozzles are also provided to make the spray process faster.
All module movements are driven by private clothes and ball screws, the movement process is smooth and stable, and the repeatability can reach 0.05mm.

Basic structure module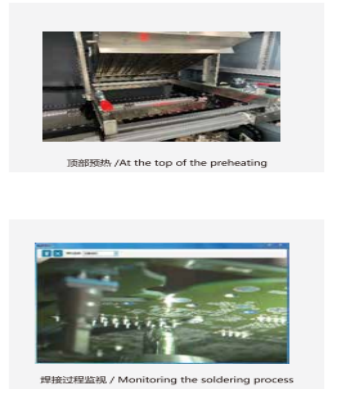 Using an electromagnetic pump, compared with a mechanical pump, the electromagnetic pump has stable wave peaks during operation, no mechanical wear of the movement, and produces very little waste. In addition, the welding module adopts a high-precision motion system to ensure the accuracy of the welding process. , The colleague cooperates with the special process, which can greatly eliminate the phenomenon of tin connection. In terms of user experience, it provides welding monitoring cameras and automatic detection of wave height, which greatly improves the user experience.