Description:
Automatic detection of pendulum machine YSL-530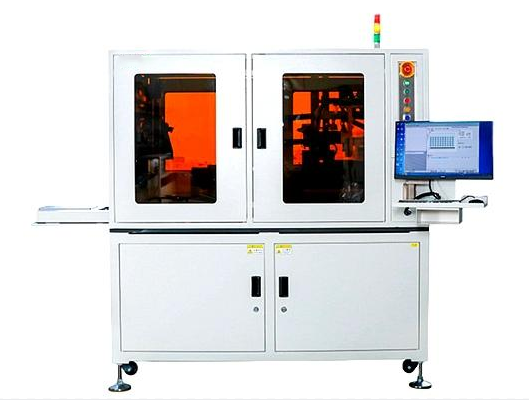 Product features:
1. Automatic feeding: the signal of the front machine will automatically send the products to be placed into the plate.
2. Automatic code scanning: CCD detects product size and has the function of code scanning.
3. Automatic plate setting: CCD guided suction nozzle automatically absorb OK product plate setting.
4. Automatic resolution NG code: NG products automatically into the NG disk, NG code, fork plate into the bad box.
5. Automatic Tray stacking: automatic supply of empty Tray tray and finished tray stacking OK.
6. The AGV automatically feeds into the placed empty Tray Tray and takes away the full tray tray.
7. Adopt multi-axis bus control.
8, gantry structure/manipulator structure (optional)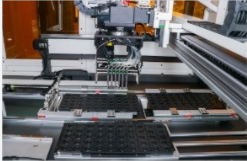 Automatic swing area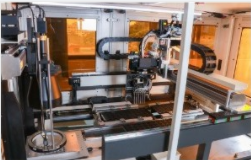 Size detection + automatic swing plate structure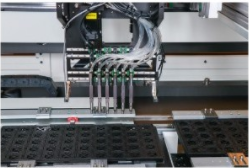 Automatic pendulum structure
CCD camera mechanism description
When the product to be detected reaches the CCD detection position, it is projected through the bottom light source and the front light source, and the top camera starts to detect the product size and bar code according to the set mechanical coordinates, determining OK product and NG product.
Description of gantry handling mechanism
Gantry handling mechanism implements multi-axis control, by X axis, Y axis, Z axis to achieve more walking, plus rotation axis, flexible control of rotation Angle, make the nozzle more flexible use, nozzle can automatically adjust the spacing (10MM-35MM) more than 35MM can be interspaced, camera guide accurate placement.