Product connection diagram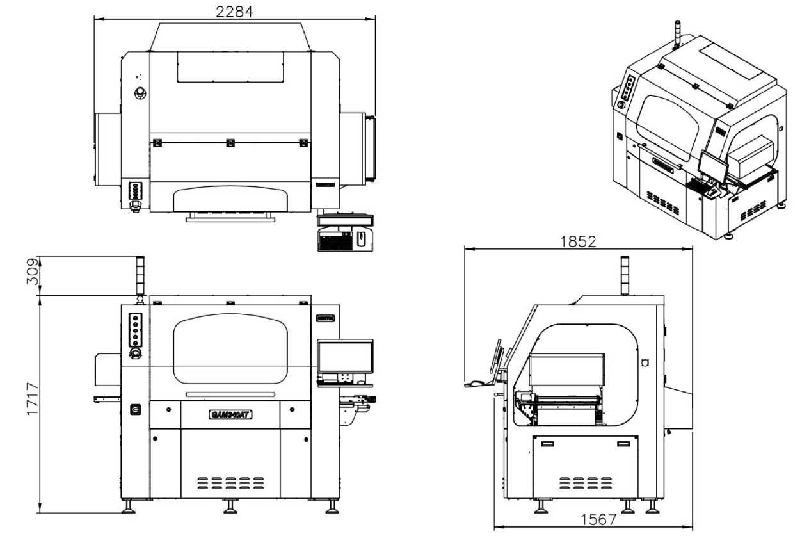 Number

N

ame

F

unction

1

Bar code camera

Used to read the bar code on the PCB

2

Laser height module

Used to check whether the PCB is properly placed

3

CCD

Used to read the bar code on the PCB

4

Anti-riot dust collector

Prevent the collected dust from exploding

5

Fingerprint identification module

Operating log-in permits for different personnel

6

Tool diameter test module

CCD camera is used to detect the diameter of the milling cutter to prevent the wrong use
Product performance characteristics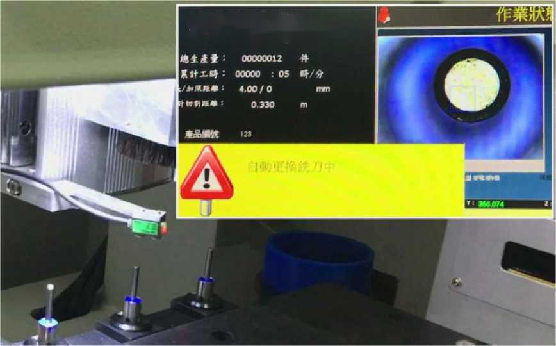 • Equipped with automatic tool changing mechanism to avoid industrial injury and misoperation.
• It has the function of automatic cutting and cutting detection.
• Z-axis has automatic compensation setting to automatically adjust the depth of the milling cutter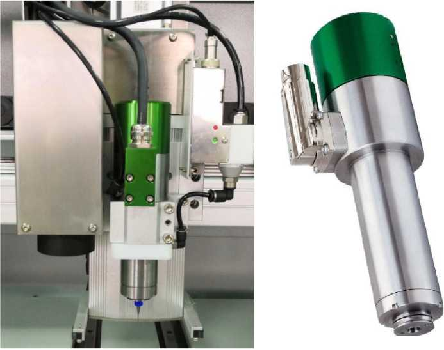 SYCOTEC (Germany)/KAVOTEC (Taiwan) high speed spindle
• Rotational speed:60000-80000rpm (max)
• Power:500W (max)
•Accuracy:lum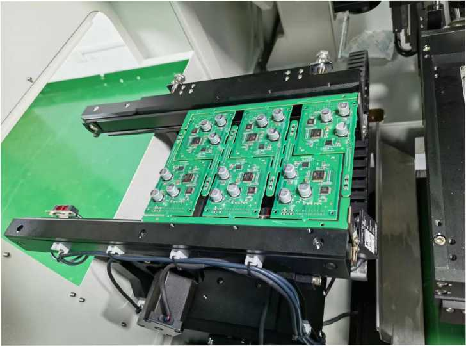 Entry track
• With automatic width adjustment function.
• With automatic clamping and limiting device.
• Connect to front-end devices to deliver 900±50mmo height
• Board edge W5min.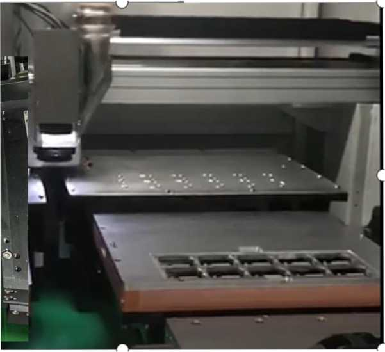 Split-plate platform
• Single working platform.
• Automatic cover plate when in place.
• Use servo modules for load shifting and positioning.
• The suckers can be replaced modulatively.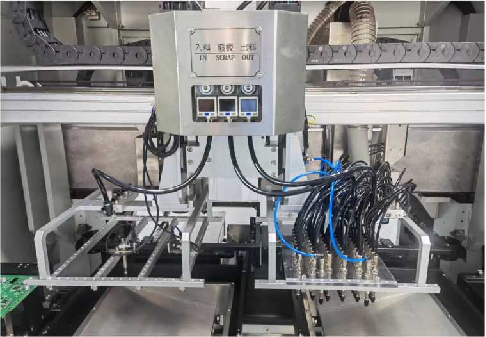 Take and release module
• Put the PCB into the sub-board platform by adsorption on the left side, and put the divided PCB into the back belt line by absorption on the right side.
• Different types of sucker modules can be made for quick modular replacement.
• Optional jaw type taking and discharging materials according to customer needs.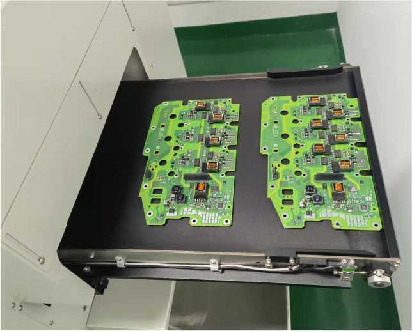 Discharge platform
• The segmented PCB is connected to the rear assembly line by belt transfer.
• Can be changed to pallet type according to customer requirements, convenient to connect with the back end of the plate receiver, testing machine, tin furnace and other equipment.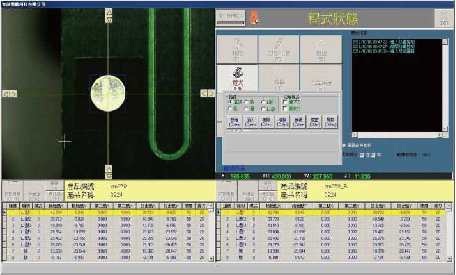 Counterpoint system
• CCD is used to automatically identify mark points for alignment, to ensure the cutting path and ensure the cutting accuracy.
• It can recognize the whole board mark or single board mark.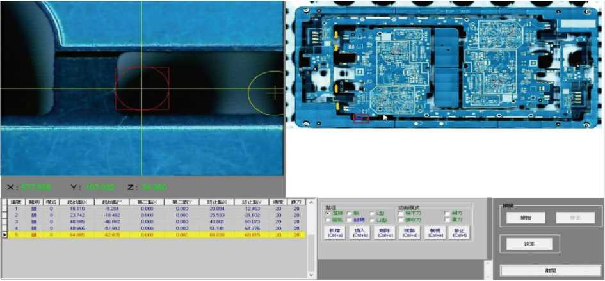 Programming system
• Programming mode mainly adopts the quick programming after the whole board scanning, and can also quickly modify the cutting path.
• You can edit offline programs through AUTO CAD or DXF files, effectively saving online programming time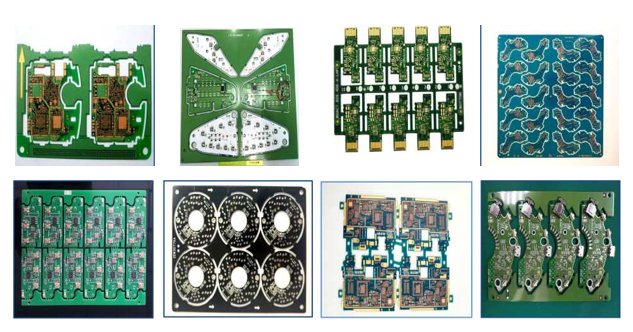 Suitable for PCBA segmentation of any shape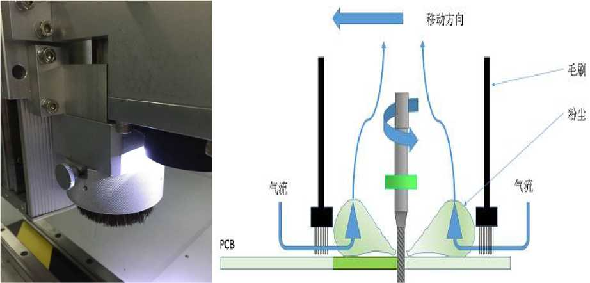 Milling cutter specification
1. Right-handed milling cutter, milling cutter rotation direction and draft direction is consistent.
2. Carbon alloy milling cutter head:
a. Total length: 38.2 ± 0.30mm;
b. Handle diameter: 3.165 mm
c. Length of cutting section: 8± 0.50mm
d. Cutting section diameter: 0.8-3.0mm
Floating brush
Optimize the vacuuming module to improve the vacuum negative pressure and ensure the vacuuming effect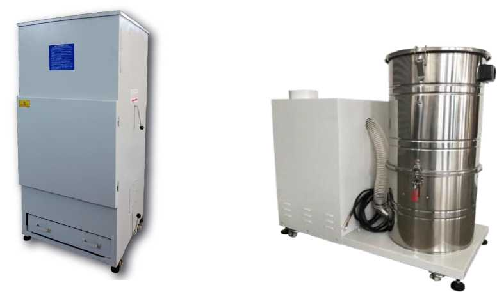 Dust collector
• The upper and lower vacuuming modes are optional, with the standard 4.5KW (6HP) upper dust collection and 3.75KW(5HP) lower dust collection.
• Used to collect dust and debris in the PCB cutting process.
• Internal use of high horsepower motor and high efficiency fan, high dust collection efficiency, and can minimize the dust adhesion in the cutting product.

MES system
• Open MES docking port and BAR CODE scanning port functions free of charge for life.
• To provide product traceability, equipment status, production data collection management in the central information personnel.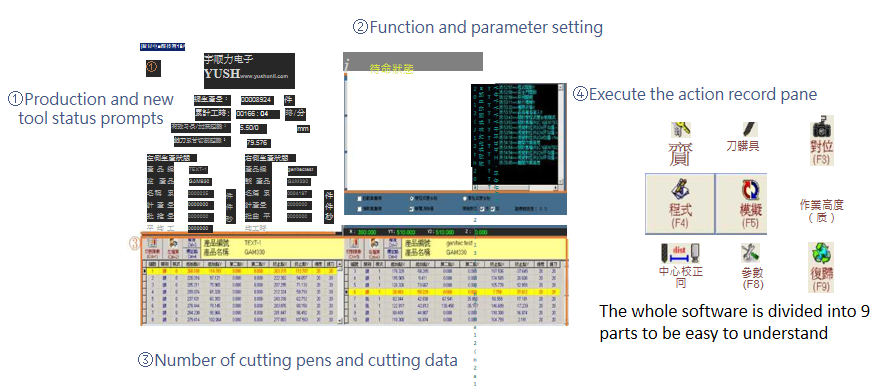 Operating interface
• Simple operation interface, 9 steps covering all operation processes.
• Clear classification of functional projects, simple setting of milling cutter/fixture parameters
• Provide four levels of permission, and set operation permission according to the job position.
• The "History window" can display and query operation records
Operation records and machine alarm records shall be kept by day. Operator, technician operations can be traced.
Applicable product specification